Socorro Diaz
Here is my truth: I am passionate about massage. I am fascinated with the body, our amazing human suit! Massage is my praying time, my communion with God through another being.
I love giving massage. I love receiving massage. I love learning about massage. I find the body to be a piece of art that needs careful, detail attention with plenty of loving and gentle touch. I get excited feeling the muscles releasing tension, the body and mind relaxing surrendering to the moment. I feel a great satisfaction when I see clients coming out of the room with a glow on their faces because they feel, as many express it, "Thank you, I feel human again!"
I have different names from clients, "magic hands" "healing hands" "angelic hands," "mighty elbows" for my ability to go as deep as needed on those muscles that desperately need to be released. I am able to find issues, stretch out tight muscles, give them back range of motion and decrease pain levels. Clients want to meet with me because I give them the tools to reduce their pain level and keep their bodies healthy. They are excited to get a call from me because it means that they'll be on my table in 24 hours in a quiet, dark room, with soft music with me working on their problem areas and stressed muscles. They'll have a session where they are the sole focus of someone else's attention - where their needs are the priority.
I have an extensive training in different modalities, but my best schooling is the individuals that come for my treatments and receiving massages form others.
I also specialize in prenatal/postpartum massage. I recently became a labor doula. Assisting moms in labor had given me a deeper insight of, we, mothers, go through labor. Now the prenatal/post partum massage I offer has become more meaningful to me.
I was born with the gift of facilitating others in their healing. I grew up rubbing people's back the right way.
In 1999 I was inspired by a friend, a massage therapist, to go to massage school. And since then I've been playing, loving what I do.
I use my hands in a heart-centered and intentional way to support and facilitate individuals in their healing process. I allow Divine Energy to do the work for me. My hands are only the instrument of God's work.
Through the years as massage therapist I have also developed a unique ability to facilitate a process that allows people to identify the physical and emotional pain created by past traumas. Unresolved traumas can manifest as physical pain, illness, addiction, body issues, polarizing fear, anxiety, personal and professional setbacks, and a broad spectrum of relationship issues.
My healing practice also includes assisting those who have experienced sexual, physical and mental traumas and are ready to relinquish and surrender the victim persona that tightly guards these traumatic events. The process realigns fear base energy and frees its identity to flow with the Divine and co-create in the all the unique magnificence intended for each individual.
As a spiritual facilitator, working with open, committed and willing individuals, the healing journey allows access to the trauma to begin the process of healing and releasing the darkness of pain that surrounds it.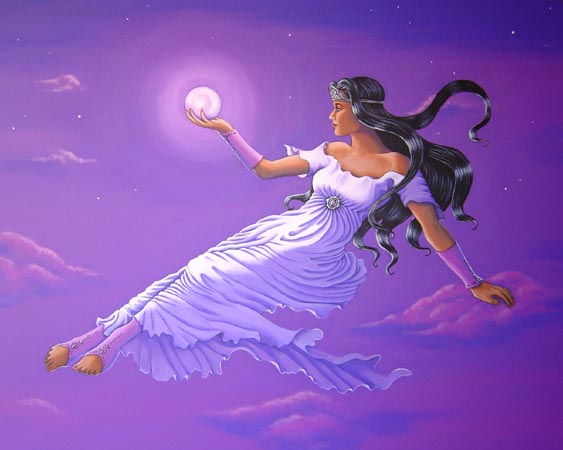 What people say about Socorro
Socorro is a strong yet gentle practitioner of the healing arts. When I left her table, I felt completely transformed. It was an intense experience, yet one that allowed me to release a lot of buried fear, anger, and pain. I shall be forever grateful for Socorro's wonderful gift. - Gary Hanick

Working with Soccoro is nothing short of a revelation. She is an incredibly intuitive and gifted healer, working with you wherever you're at in your process, and expertly helping to hold the space to allow you to find your path to healing. She acts as your guide as you unravel the pieces of your past that keep you stuck so that you're able to step into your true potential. If you're truly serious about breaking through and breaking out, I highly recommend working with her. - Carly Milne


Socorro is one of the few people I know who've achieved a radical transformation in her spiritual life. She's been able to get past egocentric notions and to really comprehend that we all are part of something bigger than ourselves. She's been working for several years helping people and guiding them to find happiness in their lives; she helps them free themselves of attachments and erroneous perceptions which impede their spiritual advancement. Socorro has a big love for humanity, and when she is with you, she puts her whole being to help you in your path of spirituality. - Claudia Maraboto
Socorro is a truly gifted healer and direct conduit of Spirit. Her unique connection with the Holy Mother brings a profound sense of grace and unconditional love that touches the heart deeply. Her reflections of truth are easy to accept, as it comes from her devotion to elevate human potential. I am greatly appreciative of Socorro's continual commitment to her own deepening, which has given all those that work with her greater access to love and compassion. May these words amplify and call out to those who have the ears to hear it and the eyes to see it and take heed to the call to come forth and receive your gifts. In eternal love and Support, Jessica Plancich
"Socorro Diaz is truly a gifted body worker. I received prenatal massages from her during both of my pregnancies and postpartum periods. I am very particular about who I receive bodywork from, especially while I'm pregnant. Socorro has excellent energy. I felt safe, nurtured and was able to completely relax with Socorro working on me. She is a mother herself and deeply understands the needs of a mother to be cared for. I was fortunate to have her work on me during that critical time in my life. Receiving bodywork is one of the greatest gifts one can give to themselves and their baby during pregnancy... especially from Socorro!" Leyla Makris, mother of two